I forgot to tell you and I'm sure you were wondering, but I had a nice mother's day with my girls and my soon to be SIL.
Oh….to be in the same house and talk. And talk. And talk. It was heavenly.
I mean, it's different than the 587 times that we've face-timed each other.
Can we all just think for a minute how lucky my future SIL is to have me? I mean, he IS so lucky because I am the MIL of dreams.
Perhaps I should rename my blog: Mrs. Modest the Mostest?
Oh, today is Nathan's birthday! Happy birthday Nathan!
He makes our Lolo so darn happy. She told me once that after meeting and falling in love with him "you know when you're out and you see a good looking guy that catches your eye, well, now they all look like potatoes to me."
Cheers to finding the main dish and not caring about potatoes!
Now, back to me. me. me.
Gifts from my girlies on Mother's day; a cute mug, Reeses, tulips, nail polish, a t-shirt representing Lolo's school, and a succulent embroidered hand towel.
Lolo taught herself to embroider even before the pandemic.
I taught myself how to grow out of my own clothing.
____________
I went to go see my dermatologist this week and then I thought since I was out, I would treat myself to some chick-fil-a.
I've been deprived of chick-fil-a for at least 8 weeks.
DEPRIVED.
WAS it packed? YES. But they are such geniuses; they doubled their drive-thru line.
Doubled in width, not length if that confused you.
DOUBLED. It took a few more minutes than usual, but it was worth it.
Cute chick-fil-a girl: What would you like to order today?
Me: A diet Arnold palmer and a cobb salad, please.
Cutie: We don't have any salads today.
Me: Ok, a chic fil a sandwich combo with a diet Arnold palmer, no fries; the superfood salad instead.
Cutie: We don't have any salads today.
Me. *dead face because we both have evidence that I'm an idiot.*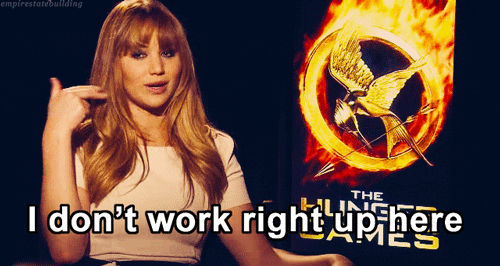 I'm constantly surprised at what comes out of my mouth.
Happy Friday. Anyone doing anything fun yet?
No?
I'll be hanging at the homestead; piddling in my gardens, sorting photos, watching Dead to Me on Netflix, thinking of other ways that I'm wonderful, complaining about laundry, etc…
Living the flipping dream.
Be well, my friends.
XOXO