This week marks three weeks until Lolo and Nathan's big day. DID tell you there was going to be a wedding? Did you just roll your eyes?
I forgot to share these photos that I shared at their shower; Lolo (left) Halloween 2005 and I'm guessing this was halloween for Nathan also, or maybe he was preparing for his Marine journey early.
Enough of the pleasantries, I have some bones to pick.
People who can't RSVP
Lolo sent Save The Date notices 6 months ago, then she sent the invites in plenty of time. Some people still can't get their shit together enough to go to her website and say NO or YES and choose a meal. I even sent text reminders stating that you still might be able to show up for the wedding, but pack a sammich because I'm not sharing my dinner.
While I'm on the subject of not responding to invitations. The co-ed shower we hosted, it was quite small by my party standards. COVID. Tell me. If someone sends you an invitation do you respond even if you are not able to attend?
Me? I'm SO thrilled that someone thought of me that I always respond whether I can attend or not.
Fun What?
The future bride and groom finally chose their cake and if you thought that they were serious grown ups Police officers you'll be surprised that their favorite cake flavor is FunFetti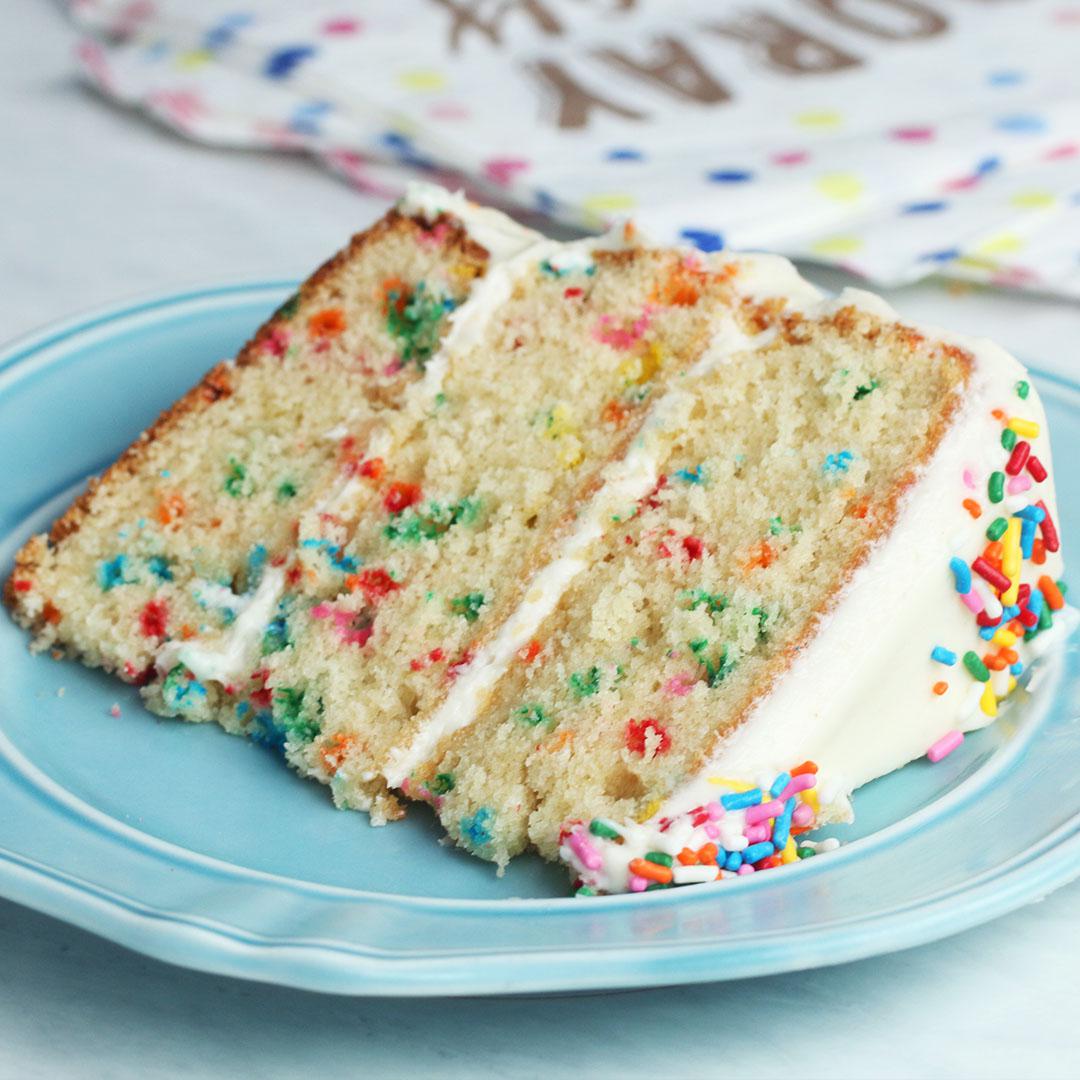 Of course, the outside of the cake will be classy, serious and grown-up, but the inside? It's 13 years old and I adore that.
Remove Your Pants
A few weeks ago the Coach and I went to Dillards to pick out a suit for him. If he had his druthers he would wear jeans, a dress shirt & sport coat and a pair of his favorite boots. If this was a barn wedding, I would have allowed this. THIS is a bonafide upscale wedding with assigned seating, plated dinners, gowns, funfetti cake and shit, so no jeans.
I didn't realize when you purchase a suit that the pieces ARE already married. The pants & the jacket are a couple who stay together, at least at this establishment. We started with the jacket; found a great color and style, he tried it on right there in the men's department and we were pleased. Next he took the pants into the fitting room to see if they worked or what needed to be altered.
He casually walked out of the fitting room and MY JAW DROPPED.
PLEATED PANTS?!
I couldn't say a word as my brain was trying to compute: WHAT YEAR IS THIS?
It didn't take as long as expected for me to realize it's currently 2021 and my husband who I adore more than anyone isn't built for pleated pants. Sadly, he didn't realize this until he read my facial expression.
He said: You don't like them?
Me: NO! They're horrible. Please take them off before I can't unsee them.
It appeared that he was trying to smuggle a five pound bag of potatoes and I was worried this might be the end of our love life.
So, we had to start over with the suit and we went through making sure anything we might like had FLAT front pants. It didn't take long until we were successful, but I thought I should warn all of you that out there, in the wild, people are still able to purchase pleated pants.
That's all I have to say about that.
RSVP's? Do you only respond if you can attend? Please dish.
XO